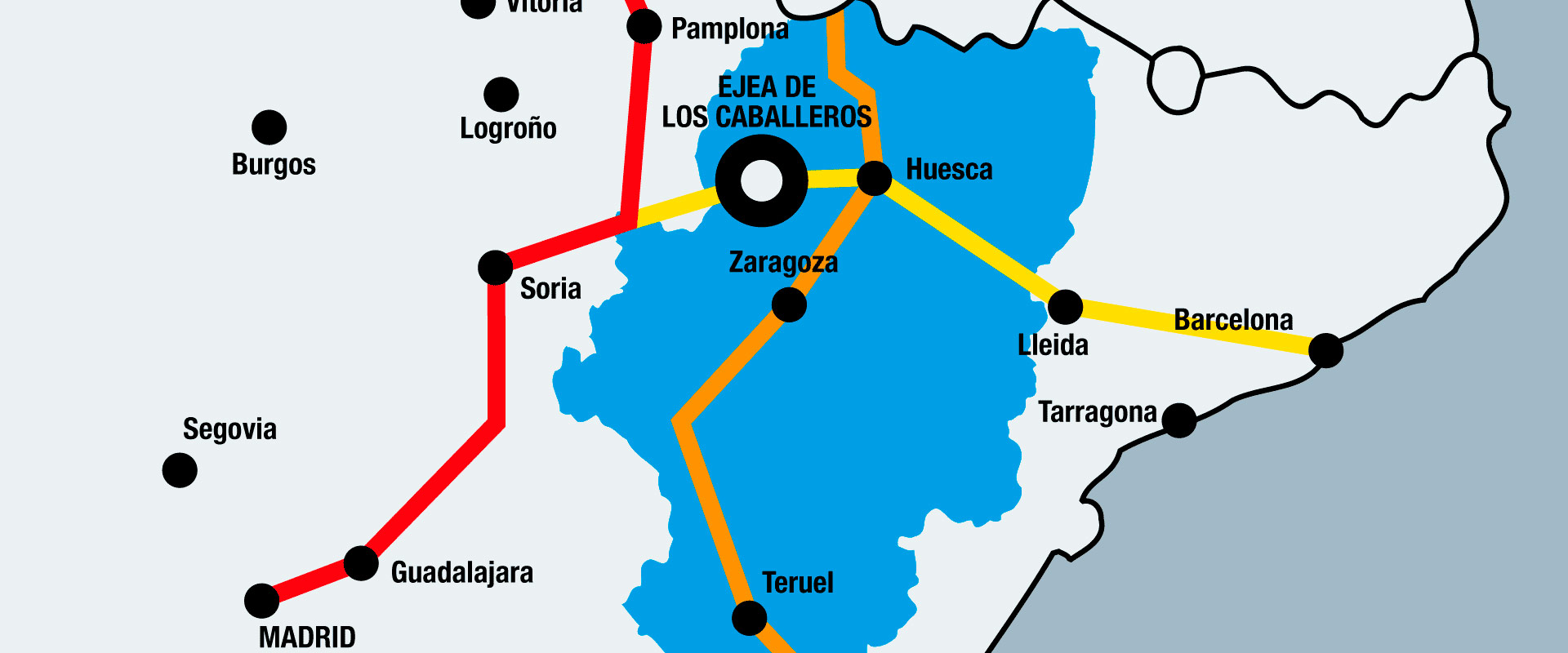 Ejea de los Caballeros is one of the most appealing areas in the Autonomous Community of Aragon in which to develop new business projects.
Its strategic location and proximity to strong development focal points enable access to the main markets for people and goods, in an effective manner.
The municipality is located to the north of the province of Zaragoza, in a geo-strategic axis parallel to the Ebro Valley, which connects Catalonia, Huesca, Navarra and the Basque Country.
It is a space that combines a substantial part of the country's agri-food sector, granting this municipality an excellent location from which to establish a logistical base, for transportation across Spain or the European Union, above all to France.
It has a privileged location because of its proximity to development nodes in the surroundings of Zaragoza such as the logistics platform Plataforma Logística (PLAZA) and pre-existing infrastructures like the airport and Mercazaragoza.